Summer Reading Program Booklist
|
Welcome to the end of April and the start of your serious panic summer reading countdown!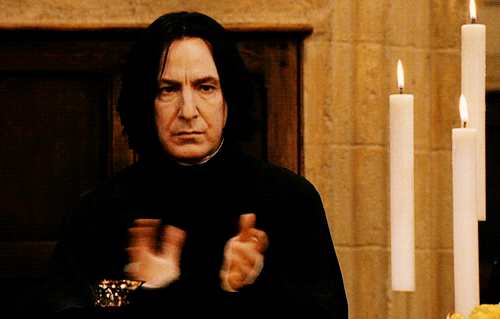 With the Rio Summer Olympics in August, both the iRead Summer Reading Program and the Collaborative Summer Reading Program are using similar themes revolving around games:
…and almost every library has taken those themes and *cough* run with them in their own way.
The Collaborative Summer Reading Program has put their recommended reading list online in pdf format, focusing on fiction and informational books about:
Sports and personal challenges
Real life gaming such as table top and video gaming, dystopian gaming, and competitive gaming
Real life skills and life hacks
History, background and real life details of heroes, sports and otherwise
Self care and health
If their huge list isn't enough, we've pulled together some of our favorites below. Know of some we've missed? Share with us on twitter, Tumblr, or Facebook!
Alderson, Sarah. Out of Control. New York: Simon Pulse, 2015. When Liva came to New York City, all she wanted was to escape the painful memories of her past and find a fresh start. But when she's the witness to a murder, all that changes. Can she outrun the killers, or will she and her new friend be next? (Personal challenges)
Alexander, Kwame. Booked. New York: Houghton Mifflin Harcourt, 2016. In this companion to the Newbery winning The Crossover, Nick learns that words can be just as important as soccer in his life, and just as powerful. (Sports and personal challenges)
Charbonneau, Joelle. The Testing (The Testing #1). New York: Houghton Mifflin Harcourt, 2013. Upon her graduation day, 16-year-old Cia wants more than anything to be chosen for the Testing — to be special enough to be selected to see if she's smart enough and special enough to be future leaders. But when she and three others are actually chosen, Cia's dreams turn to nightmares that she might not survive. The first of a trilogy. (Dystopian gaming and personal challenges)
Cline, Ernest. Ready Player One. New York: Crown, 2011. 2044 is an ugly place, and the only time Wade feels alive is when he's plugged in. But when Wade discovers that the puzzles he's been trying to solve after the death of the game's creator actually lead to real fortune, he finds himself in real danger within the game. Movie tentatively scheduled for 2017. (Dystopian and virtual gaming)
Cremer, Andrea. Invisibility. New York: Philomel Books, 2013. While Elizabeth has always wished to be invisible, Steven has been literally cursed with invisibility- until Elizabeth. Can they figure out how to make him visible to everyone or will everything get in the way? (Personal challenges)
Donnelly, Jennifer. These Shallow Graves. New York: Delacorte Press, 2015. In her dreams, Jo in a newspaper writer but in reality, Jo will graduate from finishing school and marry a proper gentleman- the last thing she ever wants. Then her father is found dead, and Jo pushes her reputation to the limits to investigate the truth behind his death. (Personal challenges)
Elliott, Kate. Court of Fives (Court of Fives #1). New York: Little, Brown, 2015. In a world where her life is balanced between acting like the upper-class Patron of her soldier father and the Commen of her mother, Jessamy never quite fits in either. Yet in the Court of Fives she can hide behind the mask and compete on her own, until a competitor's scheming uncle tears her family apart. Only Jessamy and her wits can save her mother and sister — that, and her skills in the Court of Fives. First of a series. (Dystopian gaming)
Federle, Tim. The Great American Whatever. New York: Simon & Schuster, 2016. Officially hiding from the world, 16-year-old Quinn hasn't made an official appearance since his sister died. Yet when his best friend Geoff drags him to a party, his world flips as he falls for THE guy. If Quinn can go from being the star to being the director of his life story, they might actually stand a chance. (Personal challenges)
Herback, Geoff. Stupid Fast (Stupid Fast #1). Chicago: Sourcebooks, 2011. No one used to look at Felton, until over the summer when his voice dropped and he got stupid fast. Now the coaches won't leave him alone, the popular girls notice him, and he's walking around with the jocks. But can his stupid fast speed outrun the problems at home?  First of a trilogy. (Sports and personal challenges)
Howard, J.J. Tracers. New York: G.P. Putnam's Sons, 2015. Learning the rhythm of the treffic and the magic of being a bike messenger, Cam has quickly paying off the massive amount of debt he owes, and to dangerous people. When his world is crashed figuratively and literally by Nikki, who fell from a parkour stunt, Cam's life spins in an entirely new direction with serious consequences.   (Sports)
Jennings, Holly. Arena. New York: Penguin Publishing, 2016. Chosen to be the first female captain in the virtual fighting league's history, Kali is floating. Until she starts to feel that the real world is faker than the arena and that the virtual world is home. Spiraling down an addiction of virtual reality and drugs, can Kali pull out before the game takes her? (Virtual gaming)
Murphy, Julie. Dumplin'. New York: Harper Collins, 2015. Willowdean has always been comfortable being herself, even when others haven't. So when she gains the ideal boyfriend, her best friend leaves, and she starts to doubt herself she does the most horrific thing possible — join her mother's beauty pageant in all its Southern glory. (Personal challenges)
Ockler, Sarah. Bittersweet. New York: Simon Pulse, 2014. After giving up her life's passion with figure skating, Hudson is hiding away in her mom's bakery. Yet when a scholarship comes up, she'll have to trade rink time for hockey coaching and what she really wants out of life.  (Sports and personal challenges)
Older, Daniel Jose. Shadowshaper. New York: Arthur A. Levine Books, 2015. When the murals painted on the walls of her Brooklyn neighborhood start to change and fade in front of her, Sierra Santiago realizes that something strange is going on–then she discovers her Puerto Rican family are shadowshapers and finds herself in a battle with an evil anthropologist for the lives of her family and friends. First of a series. (Personal challenges and heroes)
Oliver, Lauren. Panic. New York: Harper, 2014. Every summer in Carp, there's the panic. Harper never thought she'd enter the senior competition, but if she lives, the winner gets more than $50,000 — but will anyone live long enough to claim the money? (Dystopian gaming)
Sonnenblick, Jordan. Curveball: The Year I Lost My Grip. New York: Scholastic, 2012. Meet Peter, high school pitching sensation. Or was, until a freakish accident ends his career. So what is he to do now when his future is over? (Sports and personal challenges)
Smith, Andrew. Winger. New York: Simon & Schuster, 2013. Learning the ways of love and life are never easy, especially when you are a 14-year-old high school junior like Ryan Dean. Rugby, boarding school, and girls- all can be handled with his best friend Joey at his side, until the unthinkable happens. (Sports and personal challenges)
Vlahos, Len. The Scar Boys. New York: Egmont, 2014. Trying to describe himself in his college essay, Harry goes a bit beyond his required 250 words. Then again, Harry's life never has fit within the lines. First of a duo. (Personal challenges)
Volponi, Paul. The Final Four. New York: Penguin, 2013. Malcolm, Roko, Crispin, and M.J. meet in the Final Four as their teams collide. Malcolm wants to get to the NBA ASAP. Roko wants to be the pride of his native Croatia. Crispin wants the girl of his dreams. M.J. just wants a chance. But who will win? (Sports and personal challenges)